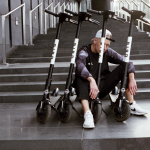 Piernikowski (Robert) – producer, vocalist, songwriter, composer. Co-creator of a duet Syny and a former group Napszykłat. Author of solo albums "Się żegnaj" and "No Fun". His works compose of many projects – from Syny, through his solo career, to theatrical compositions. Primeshit quality. With his projects he toured in Germany, Czechia and Slovakia, and performed at festivals […]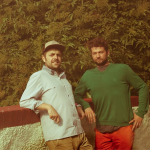 Modre Hory is Modré Hory is a unique music project of rappers, poets, freaks, producents and musicians from Slovakia. It was born in 2007. MCs Bene aka Peťo Tázok and Lyrik.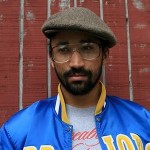 [vimeo]https://vimeo.com/35725193[/vimeo] David Cohn, better known by his stage name Serengeti, is an alternative hip hop artist from Chicago, Illinois. In 2007, Serengeti released the collaborative album Don't Give Up with fellow local producer Polyphonic. The duo released their second album Terradactyl on Anticon in 2009. Serengeti's solo album, Family & Friends, was released on the label in 2011. It was produced by Yoni Wolf of Why? and Owen Ashworth of Advance Base […]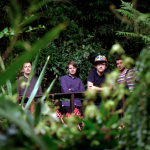 Prodavač – back in the day called Shop Assistant – was established in 2003 as a "musical tribute to my heroes from the 80's" says Pavel Kabelík aka Šampón. The first and actually the last record of Shop Assistant was EP Cheap Sex (Neonarcist). After that Shop Assistant has been put to sleep, while Šampón collaborated with Martin Hůla on a newborn alternative electro-pop phenomenon Sporto. […]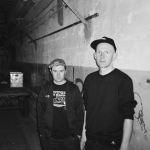 It's the new project from Robert Piernikowski (Napszyklat) and 1988 (Etamski). Raw and dirty music hitting straight to Your heart. They call it hiphop without "avant" and "experiment" prefixes, without cheap tricks. They show that hiphop had this unconventional atitude at its origin. Their debut album Orient (2015 Latarnia Records), however, sonically tells an alternative hiphop history. It […]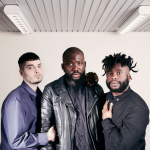 Young Fathers are a hip hop and pop group based in Edinburgh, Scotland. In 2014, they won the Mercury Prize for their debut album Dead. Put simply, you could call Young Fathers a lo-fi R&B trio; however, they don't completely fit in that box with their wide-spanning spread of alternative rap, indie pop, reggaeton, and […]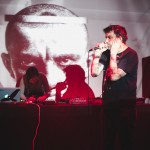 After long running tours with a support band Martin Tvrdý Trio promoting successful records Konec Civilizace and Náměstí míru, Bonus is taking a concert break while working on an instrumental EP and a new album. Meanwhile he makes club appearances as a DJ and returning to his native instrument, a microphone, in a live mixtape […]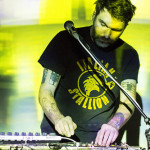 Sorry, this entry is only available in "American English".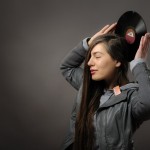 Marie Ctverackova aka Mary C is a radio presenter, DJ, writer, cultural activist, Kruton label curator – always one ear ahead in the groovy groove future. On Radio Wave she hosts and produces radio show called Kruton/Scéna s Mary C, which is focused on crispy rap, new hiphop based movements, rap with overlap, opinion and […]