Musical duo-solo influenced by ruralism and existentialism. Your heart is a horse with handicap.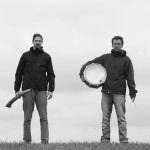 Tribe territory formed in 2014 and began as a live jam band project (under the name The Welders). As time went on the band started to play more and more concerts, expended their music horizon and found musical style that could be named as acoustic-electro-world music. Strong and dominant side of the band are definitely […]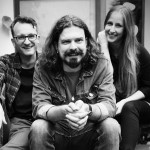 If you had to label the musical trio Café Industrial from Ostrava (CZ) in a conventional way, you would probably use words like folk, indie, or jazzrock. They play songs about the world as they see it, and it's a world that does not frighten, but instead offers haven to those who seek it. The […]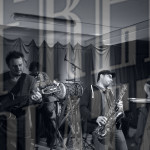 Sorry, this entry is only available in "American English".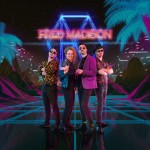 Hi, we are trio from Valasske Mezirici, Czech Republic, and we´d love to come and play in your club/at your festival. Czech our music out!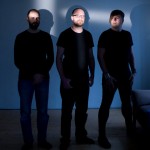 Indie-rock band Downbelow was formed in 1999 in the Czech Republic. After hundreds of shows played together in clubs, as well as at summer festivals, after a number of radio and TV interviews they established the place on the alternative music scene. Besides the key members – David Kopřiva (vocal & guitar), Lukáš Horký (bass) […]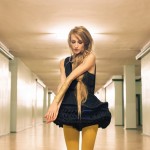 Italian charm, grace and humor and an enormous musicality are the defining characteristics of MissinCat concerts. Caterina Barbieri, originally from Italy, has settled in Berlin the last few years and has made many new friends and follower with the success of her last album "Wirewalker". Her warm sound and her catchy but artistically distinguished songs […]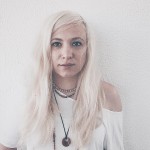 She was born in Poland, on the coast of the Baltic Sea. She studied and until recently lived in Prague where she started to write original music after performing as a vocalist for several years. In autumn 2015 she released her debut album Ke Světlu (Towards the Light), which received an enthusiastic response from audiences […]
dné is Ondrej Holy from Prague, the Czech Republic. He started making music in 2008. Throughout the years 2009 – 2013 dné made a couple of EPs which were released via various labels (Heat Death, AMDISCS, Bad Panda etc.) and played over 50 shows. Majority of that time he was also working on his debut […]